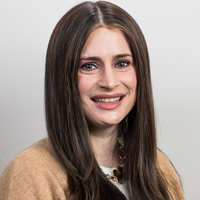 Principal of General Studies, Elementary School
Mrs. Shlagbaum is renowned for her passion for student growth, and shines at building collaborative trust relationships with faculty, students, and parents alike.  Her deep-seated knowledge of the intricacies of elementary curriculum, especially in the areas of math and literacy, empower her to constantly seek ways to elevate standards and expectations for student learning.
A veteran educator with over twenty years in the field, Mrs. Shlagbaum comes to YBH after a 13-year tenure in Yavneh Academy of Paramus, where she has been a teacher, curriculum coach, peer mentor, and for the last 5 years, the Assistant Principal of General Studies-Grades 2-5.  Mrs. Shlagbaum holds an MA in Elementary Education from the prestigious Teachers College of Columbia University, and has extensive experience as an educator from 3rd Grade all the way up to college.